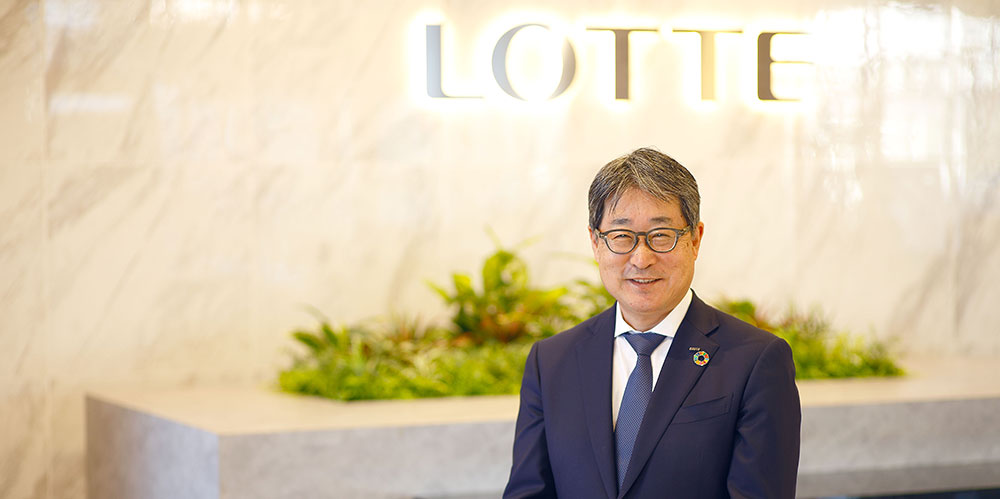 Lotte began producing and selling chewing gum in Tokyo in 1948 and celebrated our 70th anniversary this year. I am deeply grateful for the support of all of our stakeholders including customers and business partners.
Thank you for your support, Lotte has grown into a leading Japanese company that markets our confectionary and ice cream in overseas regions around the globe, including Southeast Asia. The company's name, Lotte, was taken from the heroine, Charlotte, of The Sorrows of Young Werther, written by the German great author Goethe. Our corporate message, "Sweetheart of Your Mouth," embodies Lotte's desire to always be loved by everyone just as Charlotte is known as the "eternal love."
The three values that we have cherished since our foundation, "User Oriented," "Originality," and "Quality" deeply penetrate all of our corporate activities, and we have realized food safety, top quality raw materials, advanced manufacturing technology, differentiated products, unique advertisements, and sales activities closely aligned with customers.
In this way, it is no exaggeration to say that the history of Lotte over 70 years has been the history of innovation. We wish to continue to take on challenges and provide new values to the world. We sum up this determination in the word "Lotte-novation." We hope that our confectionery and ice cream will not only enrich the food and health of the people of the world, but enrich their hearts too. This is the kind of innovation we pursue at Lotte.
Lotte will continue to take pride in our company and deliver our corporate philosophy of "We enrich people's lives by providing superior products and services that our customers love and trust." With this in mind, I would like to ask for your continued support. Thank you.